Participant 22


He laid beside me
Stiffed to his left knee
He looked wretched and all
Too much to drink, too much alcohol
I wondered how possible that was
Knowing how energetic of a man he was
I resolved to think 'may be it was payback'
For having a heart two size too small;
Memories played back.
Three female children out of his loins
He'd have sworn they came not from his groins
He'd prefer impotency than call us his
'Boys can do better - much more than these'
He'd rub the word 'worthless' on our faces
Like mops pressed on surfaces.
We were vulnerable, feeble even
Because we were girls.
Mum thrived hard regardless
Her efforts despised
She swore to prove him wrong
'Like boys, girls are just as strong'
She'd toil day, night
Like a bow fiddling an Irish reel
While 'the man', a poltroon
Gulps another liquor
And staggers his way back home
The newspaper read; 'MAN Owns Multi-dollar Business', 'MAN Buys Fancy Car'
He flips another page
Sad, like a grizzly robbed of her cubs,
Filled with rage
"Oh, if only I had sons";
He'd sing plainful ballads, 1 or 2
Funny how he forgets
he was 'MAN' too
"Our bad, for being girls
Only a mishap from birth
Your Y, too 'strong'
It could only form an X"
We took the blame
may be he'd worry less
But nothing changed
Oh, how he loathed us!
This fueled our will to diligence
Like smoke fanned into flames
Until we were educated and successful
With no ounce of help from our father
Today, reality's air blew across his face
Shocked to the bones he was
On seeing Dr. Me examine him
He needed my help now to survive
He blinked back a tear
As regrets flashed through his eyes
I'd only be him if I remained resentful
He needs to live to see that
Like boys, girls are just as perfect!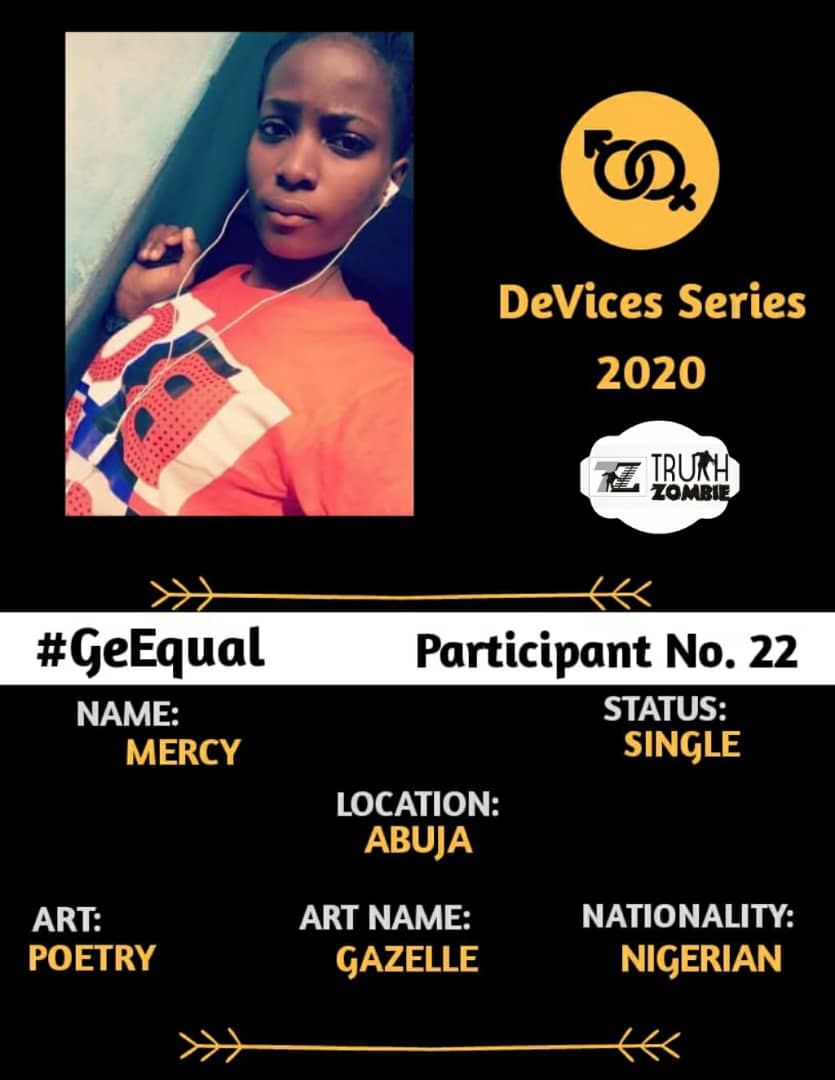 Peer-to-Peer Review/Critique
What qualifies as a critique on Boardspeck
Your thoughts about this article
An analysis of this article
A commendation of this article
Your constructive criticism of this article
A recommedation for author's improvement
To send a review or critique to this Author on this article, Please LOGIN or SIGN UP
Top Writers (Last 30 Days)
Top Peer-to-Peer Contributors