In today's fast-paced digital world, small and medium-sized enterprises (SMEs) face numerous challenges in creating and maintaining a strong online presence. The Admin Data Management Console (ADMC) offers innovative solutions to help SMEs overcome these obstacles and thrive in the competitive online market. In this guide, we'll delve into the ADMC's powerful features, providing step-by-step instructions on how to harness their full potential for your business.

AI-Powered Content Generation:
Step 1: Locate the green AI Generator icon (a green bot) next to the input box where you want to generate content.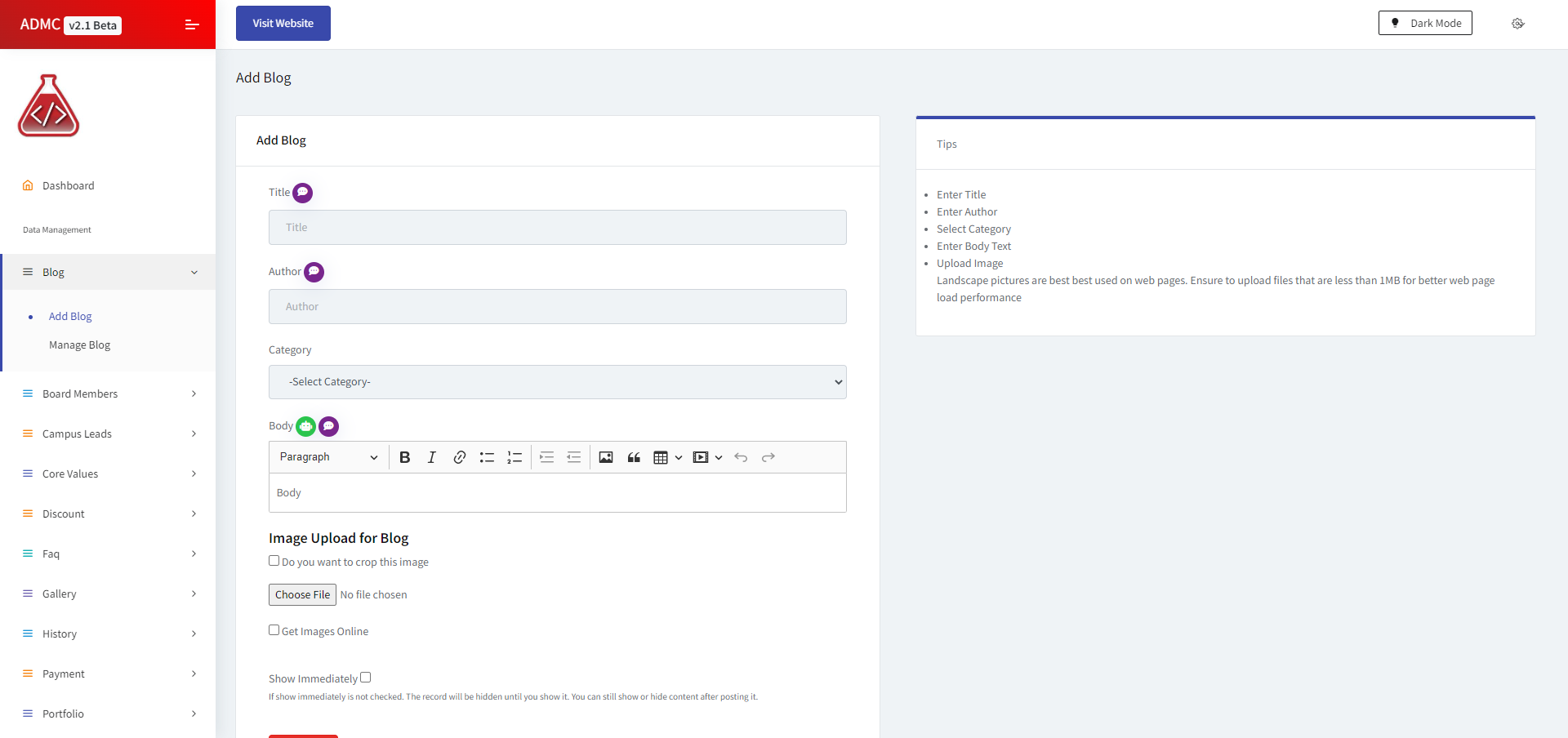 Step 2: Click the icon to open a pop-up window where you can provide specific prompts or instructions for the system. For example, you could type:
- "Generate About Content for our business"
- "Generate Services content for our web design offerings"
- "Generate Content on Technology as a core value for our company"
- "Generate 5 Content Topic ideas for our blog"

Step 3: Choose the desired content length (Brief, Comprehensive, or In-depth).
Step 4: Click "Generate" and wait for the content to be created.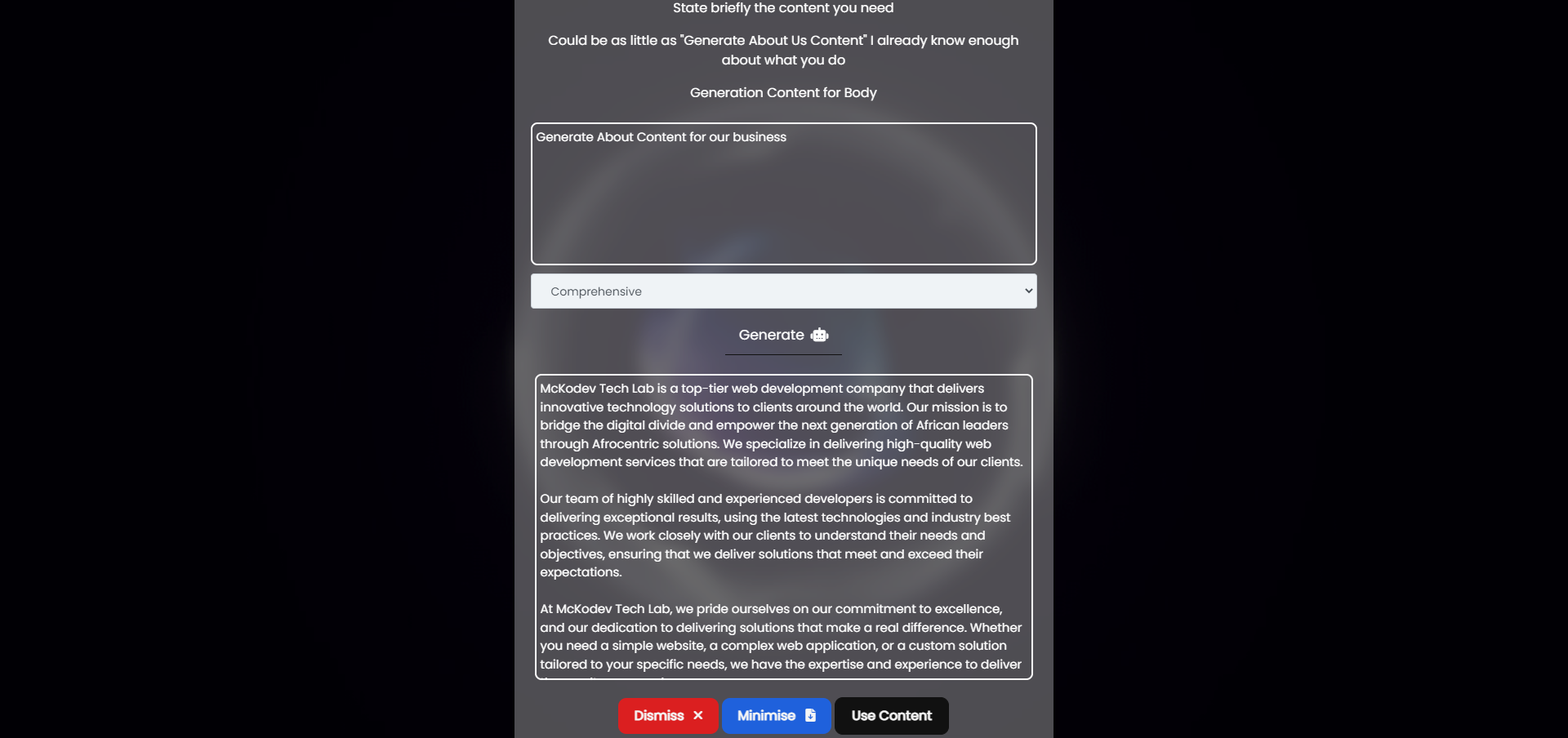 Step 5: Once complete, click "Use Content" to add the generated text to your editor, where you can make any necessary edits.

AI-Powered Paraphrasing:
Step 1: Locate the purple Paraphrasing icon next to the target input box.
Step 2: Click the icon to open a pop-up window where you can paste the text you want to paraphrase.
Step 3: Choose the desired tone (Formal, Fluent, Business, Chatty, or Entertaining).
Step 4: Click "Paraphrase" and wait for the process to complete.
Step 5: Once complete, click "Use Content" to insert the paraphrased text into the target text box.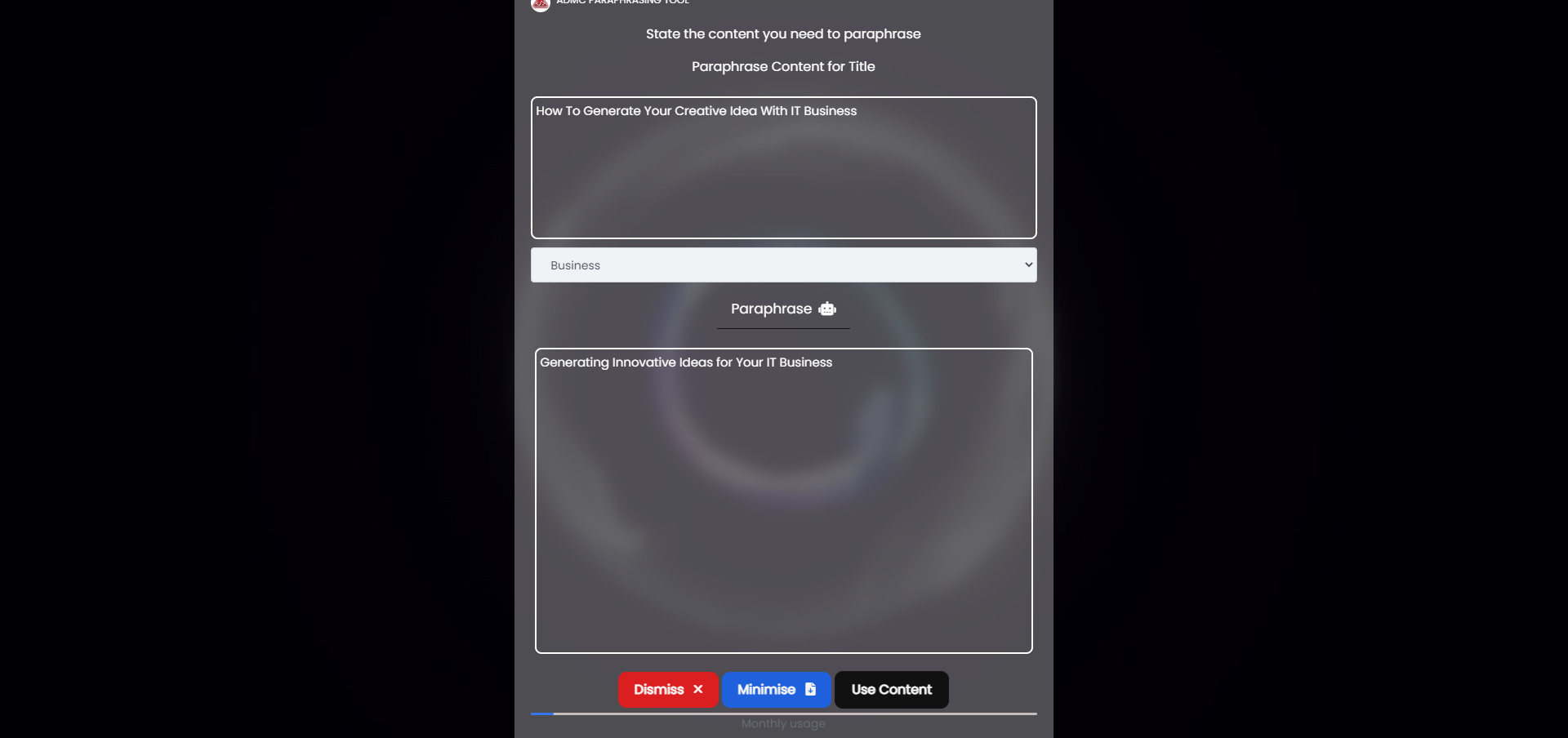 Integrated Image Sourcing with Unsplash:
Step 1: Click the "Online Image" checkbox to open a pop-up window.
Step 2: Enter a query in the search box to find images related to your content. For example:
- "Picture of an African man"
- "Computer on a table"
- "Food with purple color"
- "Fruits in a basket"
Step 3: Browse through the available images, using the "Next" and "Previous" buttons to load more images as needed.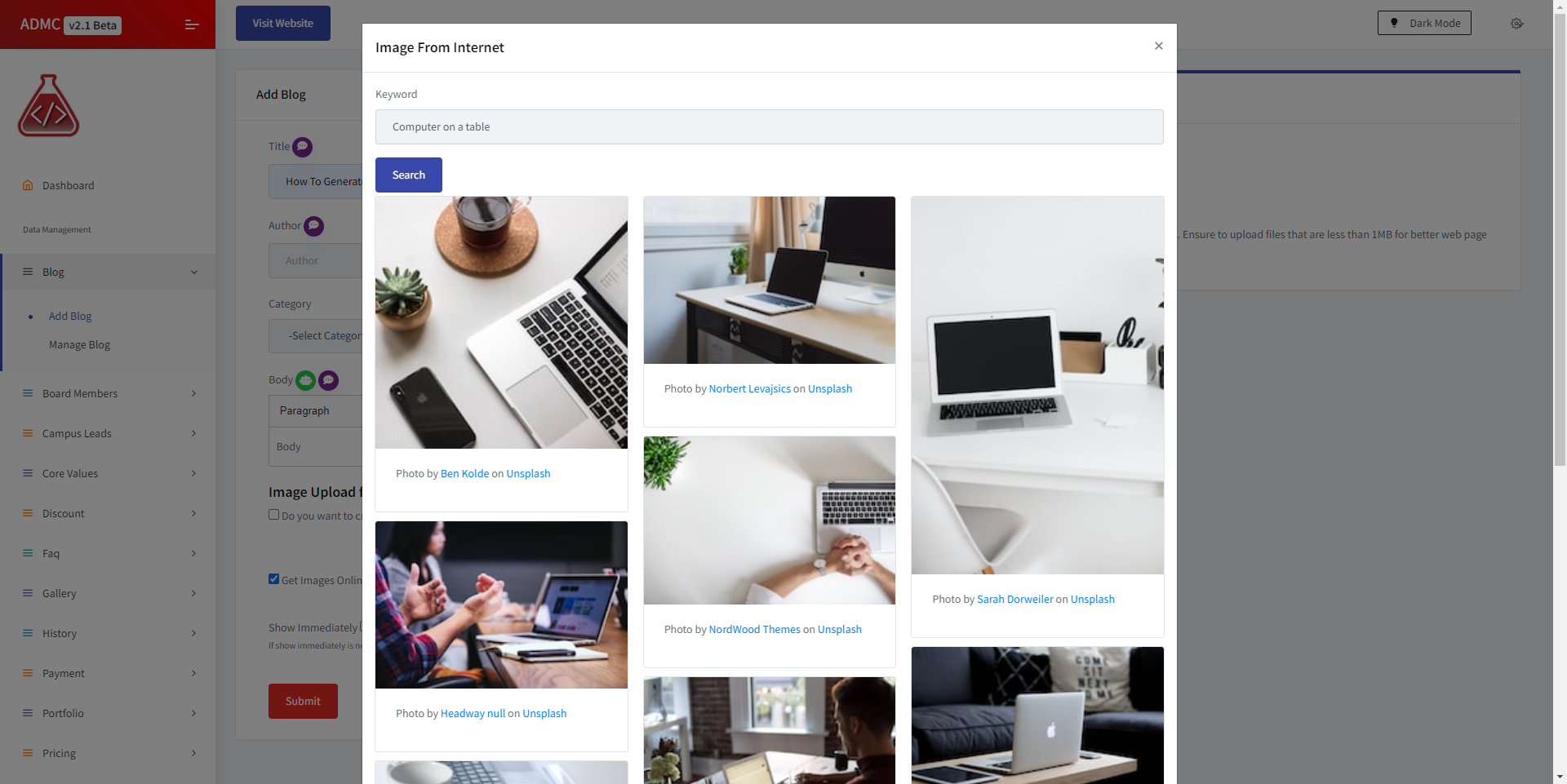 Step 4: Select your preferred image and crop it as desired.
Step 5: Click "Use Image" to add the cropped image to your website.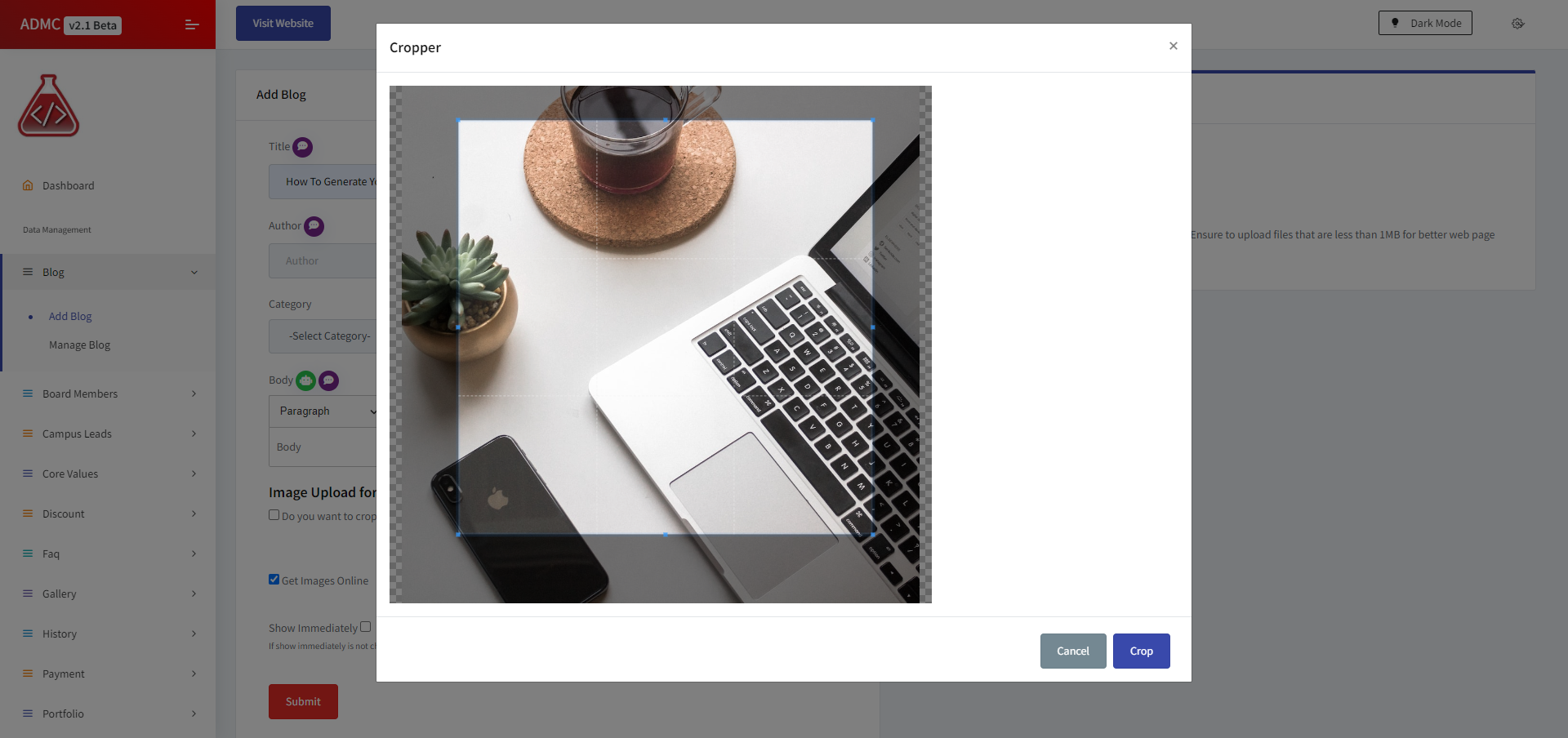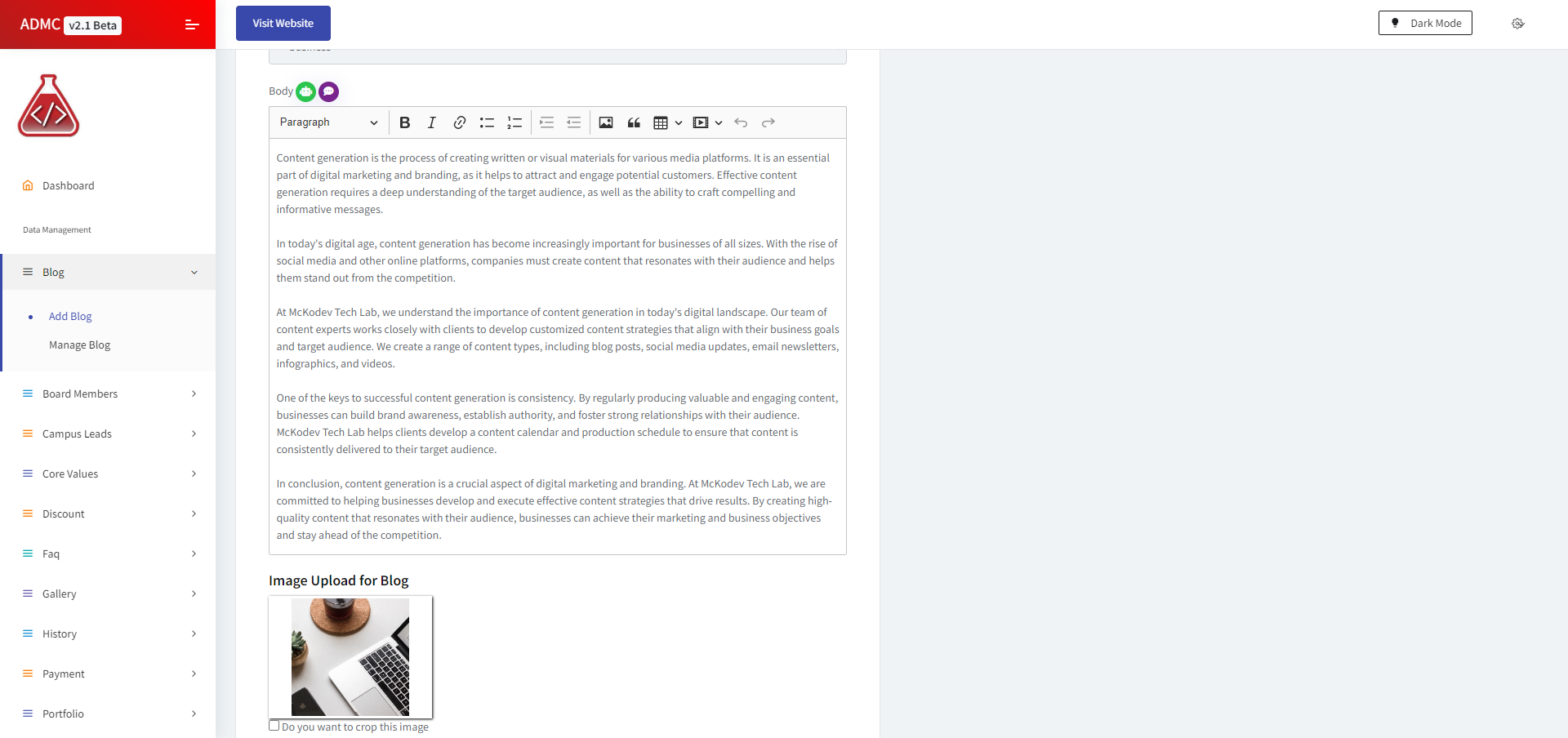 The ADMC's AI-powered content generation, paraphrasing tools, and integrated image sourcing offer a comprehensive and user-friendly solution for SMEs looking to optimize their online presence. By following this step-by-step guide, which includes examples of potential prompts and queries, you can efficiently generate engaging content, refresh existing text, and source high-quality images, empowering your business to succeed in the competitive digital landscape. Invest in the ADMC today and experience the transformative power of its innovative, problem-solving features.
To reach our team visit https://mckodev.com.ng/contact

You can also reach us on whatsapp via wa.me/2348143379803