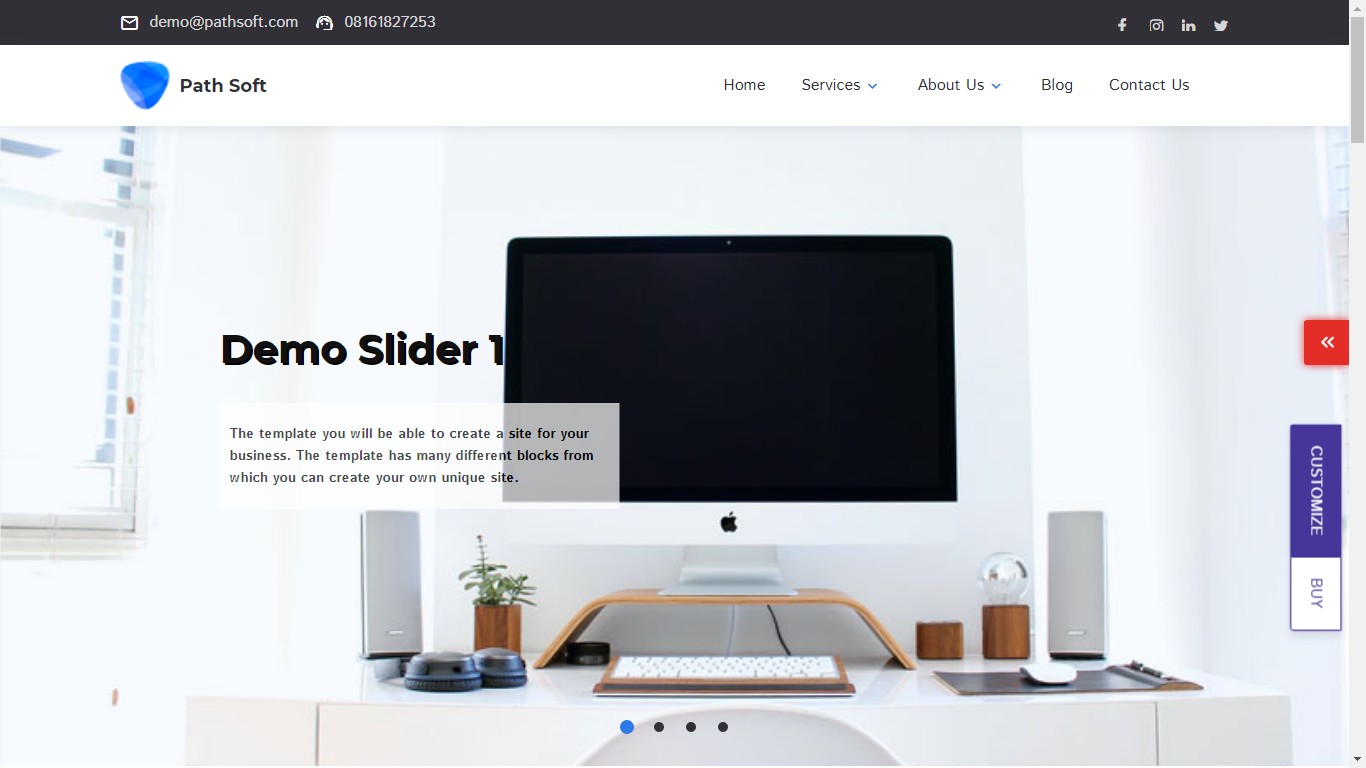 The right to have a website is not a right included in the United Nations Universal Declaration of Human Rights neither is it enshrined in any nations' constitution - heck, it is not even a thing. But so were some of the rights we enjoy now. A thing doesn't become a thing until it actually becomes a thing. And in other for a thing to become a thing, someone has to think of it as a thing. Now hear me out, every business deserves a website. And if you hate homelessness, you should also hate the fact that every business does not have a website because a website is a digital home and a digital home is where businesses live. Hating one and not hating the other means you are conflicted, which you aren't. But can all businesses actually have a website? Is it financially realistic? Is it even compulsory? I sell fried potatoes, why do I need a website? Can i even get one? Chill Charlie, you are asking too many questions but I am going to answer them anyway.
Is a website compulsory? There is not a business on earth that does not need a website. Even an argument can be made that the Nigerian kidnapping business needs a website - speeds things up in my opinion. Businesses need websites because websites give numerous advantages to businesses. The importance of websites to a business can't be overemphasized. Some of the reasons why a website is a necessity to businesses are:
Uniqueness: having a website that bears your business name and displays everything about your business from its products to its culture is the perfect definition of uniqueness. Websites provide detail about your business and detail if creatively and properly created, give profound insight about your business. Profound insight brings about long-term customers who align with the vision.
Credibility: you might not know this but people relate online presence to credibility in a major way. Credibility is beyond validation. Fall-back is credibility. When people know they can get things sorted with a click, that is credibility.
Sales: Having a website means more sales. With a website, your products or services reach more people and places beyond your imagination. Wider reach means more customers. More customers mean more sales. If you are still not convinced on why you should get a website, Kasey Kaplan wrote an extensive piece on why businesses need websites.
To another important question that you asked or rather, that i asked: is it financially realistic for all businesses to get a website? Can your business afford one? Well, yes to both questions. I wasn't going to make a fuss about businesses deserving websites if i had not found something amazing. According to WebFX, web design price for businesses ranges between $2000 to $75000. Now if i assure you that you can get a high-quality website for as low as 80000 Nigerian Naira ($200), would you believe me? Have you heard of Mckodev Web Marketplace? No? Then i will tell you. Mckodev Tech Lab is on a mission called 'website for everyone.' Its mission is to create high-quality websites for as many businesses as possible. This mission is aimed majorly at small businesses that do not have the financial buoyancy to get a website unrestrained.
Mckodev Marketplace is filled with pre-created websites with various designs that cut across various industries. On Mckodev Marketplace - there are websites for the sales industry, NGOs, companies, restaurants, and even personal websites. All created with various designs and ready-to-use features. When you get a Mckodev website, you get access to your website data through Mckodev Admin Data Management Console which also serves as an admin dashboard. With Mckodev, you also get free updates and support on things relating to the website. It gets better, ask me how. Mckodev gives you an opportunity to pay by installment. You pay 30 percent of the fee for setup and you pay 10 percent monthly. 7 months to pay $200.
Mckodev Tech Lab is just like lots of web developing companies who create websites at the standard prices. The inspiration behind this is a realization that there are businesses and people who need high-quality websites but can not afford them. 'Website for everyone' is an initiative that thoroughly wants to address this. Visit Mckodev Marketplace to check out suitable websites for your business.
Peer-to-Peer Review/Critique
What qualifies as a critique on Boardspeck
Your thoughts about this article
An analysis of this article
A commendation of this article
Your constructive criticism of this article
A recommedation for author's improvement
To send a review or critique to this Author on this article, Please LOGIN or SIGN UP
Author
Top Writers (Last 30 Days)
Top Peer-to-Peer Contributors