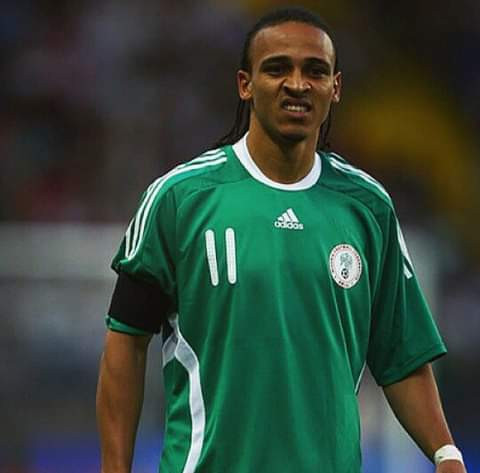 Update: With 63 Games And 10 Goals For The Super Eagles, Osaze Odemwingie Has Remained Unreplaceable Since His Retirement 🇳🇬🦅
Osaze Odemwingie made his debut in 2002, he went on to represent the Super Eagles in an AFCON tournament, two W'Cup tournaments.
He captained the Super Eagles team at the 2010 AFCON Tournament; Nigeria couldn't win the tournament, he however criticised the then coach Shuaibu Amodu(of blessed memory).
He didn't make the 2013 AFCON Tournament under Stephen Keshi; but made the squad at the 2014 FIFA World Cup in Brazil.
He's worked for Nigeria, his labour will not be in vain.... Happy retirement player💪🏿
#NPFLUpdates
#haydoyouknow?
Peer-to-Peer Review/Critique
What qualifies as a critique on Boardspeck
Your thoughts about this article
An analysis of this article
A commendation of this article
Your constructive criticism of this article
A recommedation for author's improvement
To send a review or critique to this Author on this article, Please LOGIN or SIGN UP
Author
Top Writers (Last 30 Days)
Top Peer-to-Peer Contributors