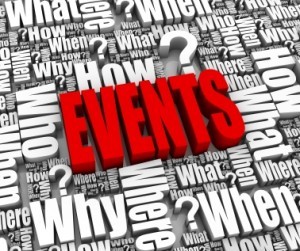 We all know hosting events in Nigeria isn't the easiest of things, especially when you're a newbie. You worry about things that are absolutely within your control and things that are not within your control. You plan the event and come up with strategies to actualize the plan. And then you have to worry about factors like registration, ticket selling, and venue location. Planning and organization are factors that depend heavily on your effectiveness. However, factors like ease of registration and ticket buying - smooth check-in - and easy access to participants' data do not. What / who you rely on to handle these activities can make, damage, or perfect your event.
What if everything can be within your control? Imagine planning an event and having 100 percent control over how the event runs. No ticket sellers, no greeters, no intermediaries, just you and the participants. With AttendOut, you can actualize these fantasies. Now, you are probably wondering what AttendOut is and how it relates to this discussion. AttendOut is a secure event management platform with a wide range of services aimed at making your event excellently organized and enjoyable. Think of AttendOut as a platform that carries out all those activities that would have been departmentalized.
For instance, let us assume you want to organize an event about fintech in a remote area in Lagos. You already have the event planned and it is now time to worry about selling and managing the event. Here is where AttendOut comes in. AttendOut can take control of over 70 percent of what happens after this. With AttendOut, people can buy tickets to your events before and during the event. When people register for your event, AttendOut provides QR codes to them which means you can scan people into your event in a split second without worry. Since it is in a remote area, some participants may have difficulties getting to the event. AttendOut provides a direction to participants and a map to aid them in getting to the event location. If participants still can't get to the event location, AttendOut provides a way in which you can easily track participant's location from your phone. You can receive donations, host giveaways, and even monitor marketers on AttendOut if needed. Managing your event on AttendOut is like having a mobile cryptocurrency wallet. You have total control over your event just like you have total control over your cryptocurrencies.
Now, that is not all. Data is where AttendOut takes it up a notch. AttendOut knows the importance of data before, during, and after the event. AttendOut uses CSV files to store data in various formats. What does this mean? You will get complete access to participants' data and you can store them in any kind of format. This simplifies communication with participants in the sense that you can send messages in bulk about events and other essential issues. You can even keep emailing participants about future events or a service you offer. AttendOut payment is secured by Flutterwave and you can receive payments and donations in several currencies.
AttendOut can be used by anyone in any way. Whether you are using AttendOut freely or at premium, hosting events get much easier.
Peer-to-Peer Review/Critique
What qualifies as a critique on Boardspeck
Your thoughts about this article
An analysis of this article
A commendation of this article
Your constructive criticism of this article
A recommedation for author's improvement
To send a review or critique to this Author on this article, Please LOGIN or SIGN UP
Author
Top Writers (Last 30 Days)
Top Peer-to-Peer Contributors