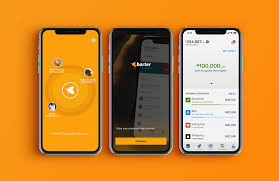 Flutterwave click here is a technology that uses digital payments infrastructure that assists banks and businesses to build seamless and secure payments for their customers or you can say it is a Payment API that makes it easier for banks and businesses to process payments across Africa and the world. Flutterwave's mission is to inspire a new wave of prosperity across Africa by building a payment infrastructure that will connect Africa to the global economy. Just imagine if you could get your clients' invoices paid two or even three weeks sooner. Multiply that across a year's worth of invoices and you could unclog cash flow bottlenecks that have held the business back for years. Sounds awesome right? I know!
In time pasted especially in Nigeria, clients weren't getting paid on time due to the old ways of payment/money transactions. Small businesses got slammed over late payment. A lot of invoices go past due – many of them by several weeks. This resulted in: difficulty paying bills, making payroll, or growing the business and also shatters confidence and removed the fun out of business.
This was why In 2016 Iyinoluwa Samuel Aboyeji a Nigerian entrepreneur and co-founder of Andela, after discovering that the payment challenges in Africa contribute to the fledgling e-commerce market and there were challenges with sending money into Africa and had to process payment every one to three months in order to avoid incurring too many fees. It also took at least a week to transfer money to local bank accounts. So he teams up with some individuals to create a payment gateway in Nigeria "Flutterwave".
"I believe that solving the payment challenges for merchant partners across the continent could unlock billions of dollars."

Iyinoluwa Samuel Aboyeji
Before we go further, What is a Payment Gateway?
Peer-to-Peer Review/Critique
What qualifies as a critique on Boardspeck
Your thoughts about this article
An analysis of this article
A commendation of this article
Your constructive criticism of this article
A recommedation for author's improvement
To send a review or critique to this Author on this article, Please LOGIN or SIGN UP
Author
Top Writers (Last 30 Days)
Top Peer-to-Peer Contributors